Kuhaona is a place where delicious flavours, aromas and food images come together, where you gain knowledge, develop culinary skills and release hidden culinary talents.
Should you happen to find yourself passing through Croatia or if you are spending your holidays here, learn some new cooking techniques and taste some of the most typical dishes of Croatian cuisine. Our culinary workshops are created on demand and can be completely adjusted to your needs and timetable.
Cooking class of Croatian cuisine
Stand behind our kitchen countertops, put on your aprons and with the help of our trainer learn how to prepare delicious Croatian food. In 3 hours of cooking prepare three courses.  Afterward enjoy a meal you prepared with a glass of Croatian white wine.
Duration: approximately 4 hours
Cooking class includes: education, lunch, a glass of  wine
Language: English
Minimum participants: 2 persons
For cooking class, you can choose between several menus:
Croatian cuisine
Black cuttlefish risotto
Pike-perch perkelt or Fish paprikash
Apple fritters
Zagreb cuisine
Eingemachtes
Pork chops with potato or with green beans in butter and breadcrumbs
Apricot or apple strudel (depends on the season)
Continental Croatia
Štrukli au gratin or Greblica from Rude
Chicken paprikash or Pork tenderloin Stubica
Apricot dumplings or Plum dumplings (depends on season)
Vegetarian Croatia
Soparnik
Cucumber soup
Figs in wine
Coastal Croatia
Black cuttlefish risotto
Brodetto from island Rab
Fritters with skuta
Zagreb Advent (only in December)
Croatian Flour Soup or Cheese scones
Black pudding with Sauerkraut
Fruit bread
Mulled wine
Sweet Christmas (only in December)
Vanilla crescents
Quince and walnut cake
Candied almonds
Mulled wine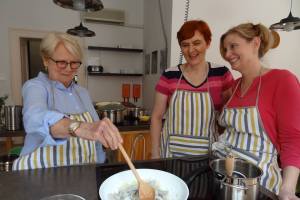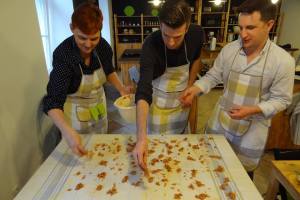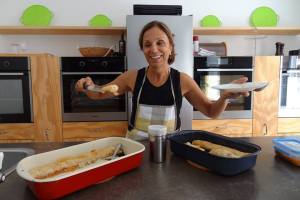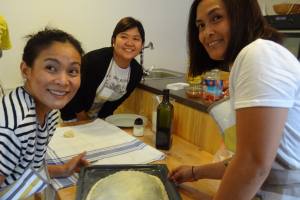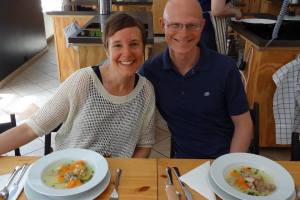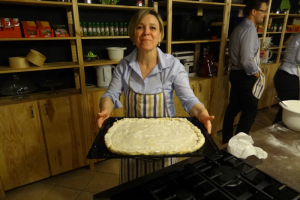 Can't find what you are looking for? Send us a question at info@kuhaona.com or call us at +385 (99) 6651 561.
We will gather a team and create something special for you.
You can find us on TripAdvisor, Facebook and Instagram